Shopping Cart
Your Cart is Empty
There was an error with PayPal
Click here to try again
Thank you for your business!
You should be receiving an order confirmation from Paypal shortly.
Exit Shopping Cart
Ok so you're fed up with going up a ladder to clear the leaves out your guttering, or you're fed up with paying someone to do it. What are the alternatives and do they really work? 
Let's get one thing clear, whatever method or device you use your gutters will still need clearing from time to time. The only way to ensure nothing ever got in your gutters would be to completely seal them off, which is obviously impractical as the water from your roof needs to drain into them. So if we need to allow the water to get in, you can be sure other debris will find a way in too. 
Some of the larger leaves that land in your gutters might be blown away again by the wind, but small particles of soil, leaves, moss and twigs will still find their way in there.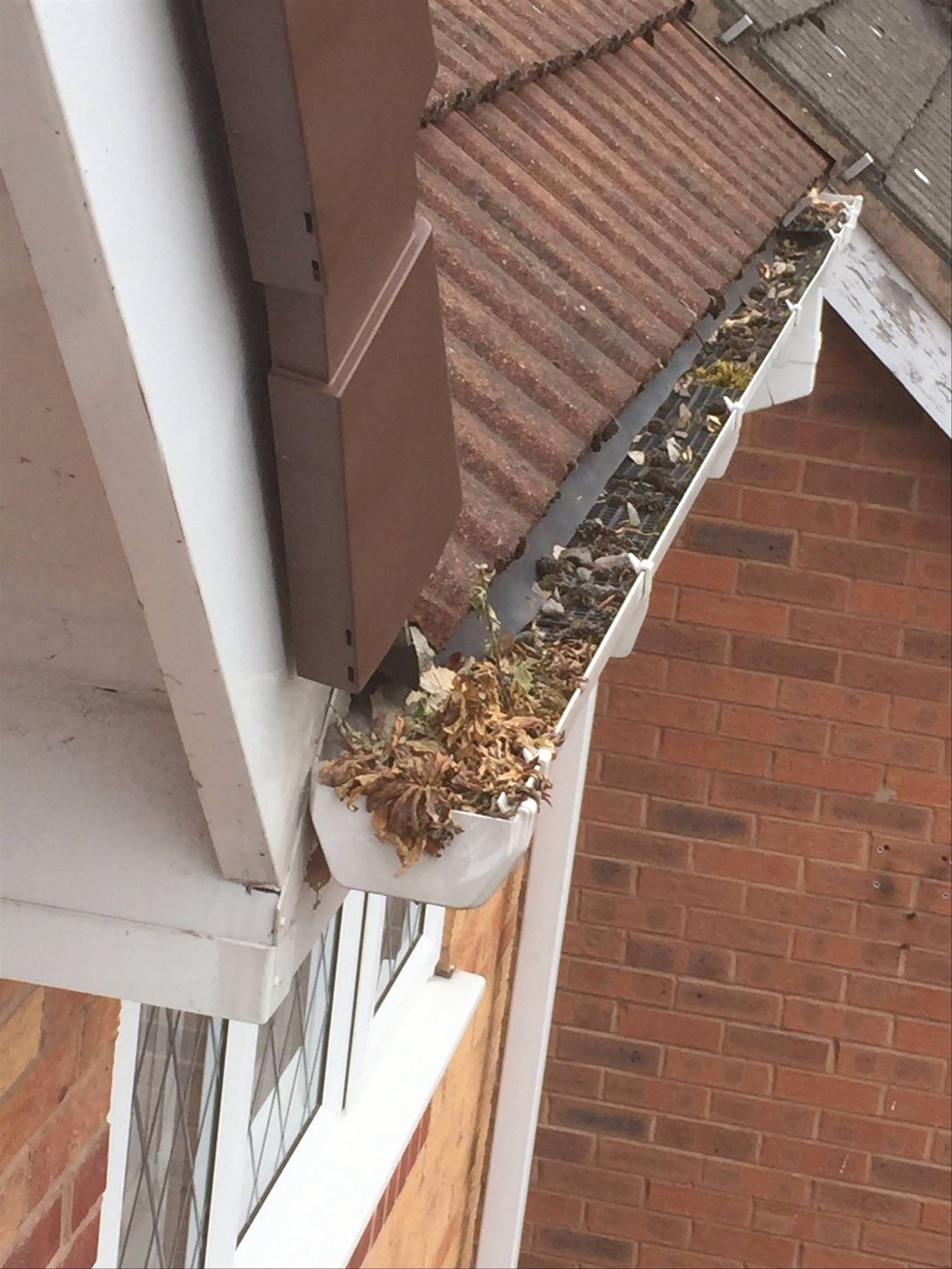 This is a photo of a job we did recently where a customer had fitted gutter grids around a year ago. As you can see they were certainly in need of some attention!
Another point to consider is the extra time it would take to remove and then re fit the grids. If you were paying someone to do the job the chances are there would be an extra charge for labour. 
So it's important to remember the fitting of such devices will only reduce maintenance, rather than removing the need for it altogether. 
Get your windows cleaned! 
First impressions matter and no matter how nice the inside of your property may be, the first thing any potential buyer will see is the outside of your house. Dirty windows give the impression of neglect, and that's the last thing you want your buyers thinking! 
If you don't fancy getting up a ladder yourself, call a professional window cleaning company. 
When you choose a window cleaner for the job, ask if they clean the frames and sills, as well as the glass. There's no point having nice shiny glass if your upvc is looking shabby or there are cobwebs hanging from your window sills. For a really thorough job get the insides cleaned as well, many professional window cleaners will do this for you if required.
Once your windows are clean, keep them that way for as long as your property is on the market. For only a small cost, it could make all the difference!
/